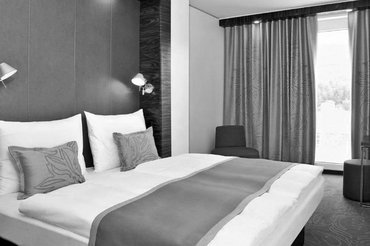 katho has reserved a total of 80 room allotments at the Motel One Köln-Mediapark for the entire period from September 26 to September 28 2023.
Single as well as double rooms can be booked. However, the double rooms are only intended for when two people stay in the double room. A rich breakfast can be booked in addition, but must be specified when booking. The booking is made independently by the participants of the congress and exclusively via the form below (call-in allotment Motel One form katho Congress 2023), which must be filled out and returned to the hotel by e-mail (all information can be found in the form itself).
The hotel rooms can be booked until July 31 2023, after which the rooms will no longer be available through the call-in allotment. The participants have to take care of hotel bookings on their own afterwards.
The rooms will be paid for independently. katho employees can be reimbursed for the costs after the congress.
Call-in allotment Motel One form katho Congress 2023